Health Professions Advising
Pre-Health students have at least two advisors, an Academic Advisor; sometimes called a Major Advisor, and a Pre-Professional Advisor; sometimes called a Health Professions Advisor.
Major Advisors help students understand what they must do to complete the requirements of their major (degree). Health Professions Advisors help students understand what they must do to become competitive applicants to health professional schools and programs.
Students should meet regularly with each of their advisors to be sure they are making timely progress toward completion of all their major and health professions requirements.
College of Health and Human Sciences Health Professions Advisors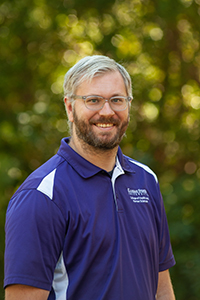 Adam Dieker (adieker@k-state.edu)
785-532-5500
Occupational Therapy, Optometry, Pharmacy, and Physical Therapy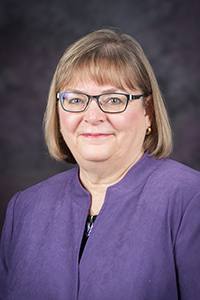 Susan Watt (swatt@k-state.edu)
785-532-5500
Chiropractic, Dentistry, Medicine, Physician Assistant, and Nursing
How to make an appointment with our Health Professions Advisors
The receptionist in the College of Health and Human Sciences Dean's Office makes appointment for Health Professions Advisors. Call 785-532-5500 or drop by the Reception Desk in 119 Justin Hall to make an appointment. Health Professions Advisors do not make appointments by e-mail.
What our Health Professions Advisors do
Assist students with long-range planning so they know:
How to combine degree requirements with professional school prerequisites
When and how to prepare for and take entrance exams
When and how to apply to professional schools
Help students select classes that fulfill professional school prerequisites
Discuss how students can create a competitive application by:
Achieving an outstanding academic record
Shadowing professionals and volunteering in their community
Fostering relationships with professors and professionals who can write recommendations
Exploring areas of interest through relevant experiences
Developing good writing skills in preparation for creating an effective personal statement
Performing well on entrance exams
Discuss strategies helpful in creating a strong academic record and developing beneficial skills
Direct students to appropriate campus resources
Assist in the professional school application process
Cooperate and coordinate with their students' major advisors and other relevant university resources
Health Professions Curriculum Guides
When students should meet with a Health Professions Advisor
Students should meet with a Health Professions Advisor:
As soon as possible after deciding to pursue a health career
When they have questions about prerequisites or preparing for health professional programs
During enrollment time each semester either before or after seeing their major advisor
Good advising relationships depend on students contacting each of their advisors and working closely with them. Students should meet with their advisors often so they get to know them well; it is not necessary to wait until enrollment time to meet with advisors.
E-Mail Communication from Health Professions Advisors
Health Professions Advisors are responsible for hundreds of students. By necessity, they communicate with them via e-mail. It is important that students read their K-State e-mail daily. Students can create a file in their e-mail account and have messages from advisors sent directly to that folder to make them easy to find.