Alumni Fellows Award
2014 Recipient: Kenneth R. Fox
Video Presentation: Motivational psychology and its importance in the promotion of physical activity for public health
Video Interview: Dr. Kenneth R. Fox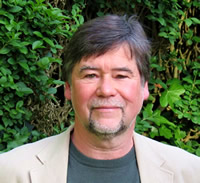 Ken Fox, emeritus professor of exercise and health sciences at the University of Bristol, has been chosen as the College of Human Ecology's alumni fellow for 2014.
Fox, who earned a master's degree in exercise science from Kansas State University in 1981, has dedicated his career to research, teaching and policy development in physical activity and health. His interests have included fitness education, obesity, mental health and activity in later life.
He has been adviser for several UK government projects and was the senior scientific editor of the Chief Medical Officer's first report on physical activity and public health. He has produced more than 300 academic papers.
"My degree from K-State gave me the critical academic foundation for my research," Fox said.
Fox is a Fellow of the UK Faculty of Public Health, the British Association of Sport and Exercise Sciences, the UK Physical Education Association and an International Fellow of the American Academy of Kinesiology and Physical Education for his contributions to the field. In 2008, he received an honorary doctorate from the University of Coimbra in Portugal.
He and his wife Linda have two grown sons. Fox says he "still tries to play 5-a-side football and enjoys cycling, and occasionally plays drums with a modern jazz group."