Career Achievement Award
2021 Recipients:
Mary Gregoire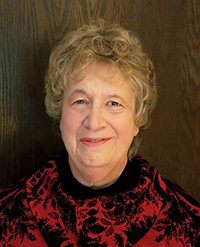 Dr. Mary Gregoire is a consultant assisting clients with enhancing education programs and achieving programmatic accreditation. She is professor emeritus at Rush University where she continues to guide graduate student research.
Gregoire formerly served as executive director for the Accreditation Council for Education in Nutrition and Dietetics; director of food and nutrition services, Rush University Medical Center; department chair of clinical nutrition, Rush University; and department head for apparel, education studies and hospitality management, Iowa State University. She has been an active researcher and has published more than 200 peer-reviewed manuscripts and abstracts on foodservice management issues including sustainability and operational effectiveness. She is the author of Foodservice Organizations: A Managerial and Systems Approach, a textbook widely used in dietetics and hospitality management programs.
Gregoire has her doctoral degree in foodservice and hospitality management from Kansas State University and holds a bachelor's and master's degree from North Dakota State University. She is a registered dietitian and received the Academy of Nutrition and Dietetics Medallion Award in 2021.
This is Gregoire's second award from the college. In 2007, she was awarded the College of Human Ecology's Distinguished Research Award.
Jay Mancini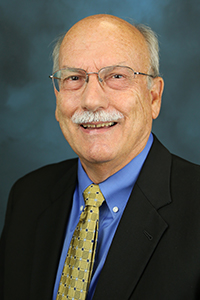 Jay A. Mancini is professor emeritus of human development at Virginia Polytechnic Institute and State University (Virginia Tech), and adjunct professor of human development and family science at the University of Georgia. From 1977 to 2009 he was part of the human development faculty at Virginia Tech, and was also the senior research fellow at Virginia Tech's Institute for Society, Culture, and Environment. From 2009 to 2016 he was the A.M. Haltiwanger Distinguished Professor of human development and family science at The University of Georgia. In 2013 he was the Ambiguous Loss Visiting Scholar at University of Minnesota.
Mancini's work has focused on lifespan human development, community systems, building community capacity, military family support systems, time-use and families, and psychological well-being. Throughout his career the focus has been on resilience and vulnerabilities of individuals, families and communities, and their multiple intersections. His program development and evaluation research has been funded by Andrus Foundation, the National Institute on Aging (NIH), U.S. Department of Agriculture, Virginia Department of Mental Health, U.S. Department of the Air Force, U.S. Department of the Army, and U.S. Department of Defense (Military Community and Family Policy Directorate), totaling more than $22 million. He has been a consultant with Oak Ridge National Laboratory (TN), America's Promise Alliance (D.C.), Caliber Associates (Fairfax, VA), Family Research and Analysis (Greensboro, NC), Social Research Applications Corporation (D.C.), and the Human Services Research and Design Laboratory (UNC-Chapel Hill). He has also been a consulting research sociologist to the National Park Service, U.S. Department of the Interior.
He has published his work in periodicals such as American Journal of Community Psychology, Journal of Marriage and the Family, Journal of Leisure Research, Journal of Gerontology: Psychological Sciences, Journal of Gerontology: Social Sciences, Educational and Psychological Measurement, Family Science Review, Human Relations, Journal of Community Health, The Prevention Researcher, Journal of Community Practice, Journal of Youth and Adolescence, and Family Relations, and has contributed chapters to numerous books, including Handbook of Marriage and the Family (3rd edition), Encyclopedia of Primary Prevention and Health Promotion (1st and 2nd editions), Family Systems in Medicine, Close Relationship Loss: Theoretical Perspectives, and Family Strengths: Positive Models for Family Life. He is the editor of Aging Parents and Adult Children (D.C. Heath, 1989), and serves as co-editor with Karen A. Roberto of Pathways of Human Development: Explorations of Change (Lexington, 2009). He has edited special issues of Family Relations (on changing families in America, in 1988, and on families and communities, in 2005), Journal of Family Issues (on family gerontology), and was Senior Editor of Families in Focus, a book series of the National Council on Family Relations. Most recent empirical publications are in Child and Family Social Work, Family Relations, Military Medicine, Journal of Family Issues, Journal of Applied Developmental Psychology, American Journal of Community Psychology, and American Journal of Orthopsychiatry, Family Process, Military Psychology, and European Journal of Homelessness. His most recent book, with Pauline Boss and Chalandra Bryant, is Family Stress Management: A Contextual Approach (2017; Sage Publishers).
Mancini has received one university-level award from the University of North Carolina at Greensboro and two college-level awards recognizing his career contributions to the family science discipline (2002 Outstanding Alumnus Award, School of Human Environmental Sciences, University of North Carolina at Greensboro, and 2008 Alumni Distinguished Research Award, College of Human Ecology, Kansas State University). He is a fellow of the National Council on Family Relations, and of the World Demographic Association. In 2014 he was presented the Spirit of Military Families Coin by Defense Canada, Military Family Services/Services Aux Des Militaires. In 2018 he received the Excellence in Research on Military and Veteran Families Award.
Mancini has received numerous awards recognizing his contributions to the family science discipline including the Distinguished Research Award from K-State's College of Human Ecology in 2008.
His current theorizing and research focus on families and communities. Active research projects include examination of the social relationships of youth and adults in military families, and community contexts and family well-being.
Mancini received his doctoral degree from the University of North Carolina at Greensboro and his Master of Science degree at Kansas State University.