Distinguished Research Award
2018 Recipients:
Leonardo F. Ferreira, Ph.D.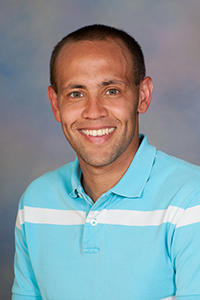 Leonardo F. Ferreira, Ph.D., is an associate professor in the Department of Applied Physiology and Kinesiology at the University of Florida. Over the last 15 years, he has been committed to research and education in physiology and kinesiology. He started his research career as a doctoral student at Kansas State University, where he investigated skeletal muscle microvascular function in health and disease with Professors Thomas Barstow, Tim Musch, and David Poole. Thereafter, he performed postdoctoral training at the University of Kentucky Medical School from 2007-2010. In 2010, Ferreira joined the Department of Applied Physiology and Kinesiology at the University of Florida.
At the University of Florida, Ferreira directs the Laboratory of Basic and Clinical Muscle Biology and is an active member of the Myology Institute, Center for Respiratory Research and Rehabilitation, and Center for Exercise Science. His research goal is to understand causes and develop therapies for muscle weakness and exercise intolerance in chronic diseases. Members of the laboratory conduct studies involving patients and clinically relevant rodent models and use state-of-the art physiology, biophysics, and biochemistry techniques. Throughout his career, Leo has been funded by the National Institutes of Health and American Heart Association.
Ferreira earned his undergraduate degree in physical therapy from the Universidade Estadual de Londrina in Brazil. He earned his doctoral degree in Physiology from Kansas State in 2006 as a Fulbright Scholar. He is a member of the American Physiological Society, the American Heart Association and the Biophysical Society.
Khursheed Navder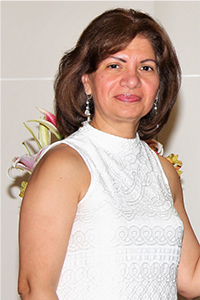 Khursheed Navder has made numerous contribution to her program, school, college and the Nutrition/Dietetics profession in a career that has spanned three decades. She is the director of the School of Urban Public Health at Hunter College of the City University of New York (CUNY), the largest urban university system in the country. She also serves as the Chair of the Nutrition program, where she plays an integral leadership role in ensuring the success of its accredited programs. Her unique, dynamic graduate didactic program was the first within CUNY and New York City to offer didactic dietetics education at the graduate level.
Navder's research interests have involved studying the effects of various food components on biochemical and metabolic regulations of lipid and alcohol metabolism. She has also looked at ethnic differences in fat distribution patters in children and neonates. She has also examined the effect of maternal diet and obesity on fetal growth and offspring adiposity. Over the years, she has collaborated with researchers at the Alcohol Research Center at the Bronx VA and with the NYC Obesity Research Center.
Khursheed Navder received her bachelor's degree in 1982 and master's degree in 1985 in India. She received her Ph.D. from Kansas State in 1988.