Distinguished Service Award
2012 Recipient: Lora Gilbert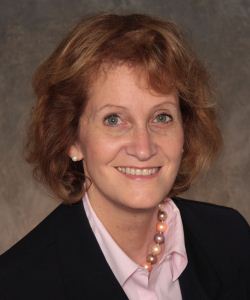 As senior director of food and nutrition services for the Orange County (FL) Public Schools, Lora Gilbert turned around the troubled program ($7 million in the red) and overhauled operations that have allowed the nutrition department to meet its goals of 40 per cent food and labor costs. The school district has an enrollment of almost 175,000 students and an annual foodservice budget of about $76 million.
Gilbert's operation serves nearly 157,000 meals a day to students. One of the first things she did on the job was to put nothing on the menu unless the kids loved it. She invited area chefs into school kitchens to work with staff and students to develop new menu items.

In 2011 she received the Silver Plate Award in School Foodservice from the International Food Manufacturer's Association, considered one of the foodservice industry's highest recognitions, and the Golden School foodservice Director of the Year, the top honor in the 22nd annual National Foodservice Achievement Management Excellence Award program. She has developed menu software, has written a cookbook and has been published in several professional journals.

Gilbert received her master's degree in 1981 from K-State in human nutrition. She has worked as nutritionist for the Northwest Area Agency on Aging, Salina Family Physicians as clinical dietitian and Schwan's as a corporate nutritionist.