Entrepreneur Award
2013 Recipient:
Jonathan J. Swinton
2011 Ph.D. in marriage and family therapy
Founder, Swinton Counseling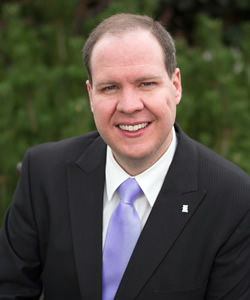 "Nothing is more satisfying than seeing families on the brink of divorce and estrangement change into families filled with hope, love and excitement to be with one another, to be a part of such a positive transformation."
Jonathan Swinton, LMFT, built a thriving counseling private practice in Salt Lake City, his home town, in less than two years by using technological savvy and entrepreneurial spirit – a willingness to think outside the box in the field of family therapy. Setting him apart from most therapists in private practice, he aggressively markets on-line, writes for print and on-line media about family life and has developed an entirely paper-free office.