Entrepreneur Award
2016 Recipients:
Nellie C. Sparkman
2010 B.S. in hospitality management
Owner, Events by Nellie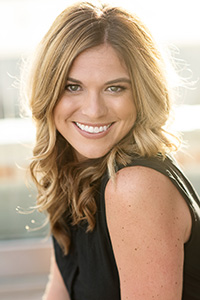 Growing up in the restaurant and catering industry groomed Nellie C. Sparkman for a career in event planning. She started Events by Nellie while still in school at K-State in 2007 and over the last nine years has coordinated hundreds of events. Sparkman plans and implements events ranging from nonprofit galas to luxury weddings. Her niche as one of Kansas City's premier wedding planners has made her a preferred event planner for elite venues such as the Brass on Baltimore, the Hilton President, the Bauer and the Grand Plaza event space.
Experience is evident in Sparkman's approach to diverse events and the wants and needs of her Events by Nellie clients. In addition to a family history of food, beverage and catering, Sparkman took advantage of her time at K-State to work in the hotel industry and after graduation took a position in Ireland with a national hotel chain. Upon returning to Kansas City, she worked in nonprofit and corporate event planning coordinating fundraising events and large auctions; event management in hotels, local and international; and catered small birthday parties and large award celebrations.
Simultaneously, Events by Nellie continued to grow and in 2016, with over 30 weddings and events to coordinate, Sparkman took the business full time. Also in 2016, she was chosen to plan and execute a 48-hour proposal for Helzberg Diamond's national Valentine's Day campaign, "We Propose, You Propose." Events by Nellie's weddings have been featured on theknot.com, in EA Bride, Borrowed & Blue, BeSpoke Bride, Glamour & Grace, and Sparkman has earned Wedding Wires Couples' Choice award in 2015 and 2016, and The Knot Best of Weddings recognition in 2016. In July 2016, Sparkman launched and co-produced a unique bridal show alternative, Bridal Bash, in Kansas City.
Sparkman remains connected to her K-State roots through presenting on campus to hospitality management classes and continually taking on hospitality students as interns for Events by Nellie. She also takes care to dress her young son, Micheal, in K-State purple to accurately represent her and spouse Josh's alma mater.
Kristie Stirewalt-Winter and Michelle Stirewalt-Hutton
1997 B.S. in exercise science and nutrition
Co-owners, TwinFitness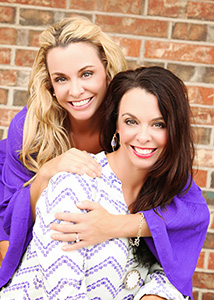 Commonly known as the Trasey Twins, Michelle Stirewalt-Hutton and Kristie Stirewalt-Winter are co-owners of TwinFitness, a female-centered, private personal training studio in Overland Park, Kansas. Founded in 2003, TwinFitness has a goal of inspiring every woman to be her very best. From their two locations and alongside their 13 employees, Hutton and Winter offer comprehensive personal training, nutrition coaching and preparation for fitness, figure and bikini competitions.
With their K-State bachelor's degrees in exercise science and nutrition, the twins utilized their education to specialize in training the female body for competition. They have furthered their education through certifications in endocrinology, nutrition coaching from Precision Nutrition, and personal training and group exercise instruction from the American Council of Exercise. To provide comprehensive resources to their clients, the twins created an online nutrition program that compliments their personal training business and developed their own supplement line, formulated especially for women.
After graduating from K-State, Stirewalt-Hutton and Stirewalt-Winter began competing in fitness and bikini competitions; they have collectively walked the stage for over 80 shows, earned more than 900 trophies from National Physique Committee, or NPC, competitions, and for eight years straight have won the best team award at the biggest NPC show in Kansas City. In 2011, both Winter and Hutton earned their International Federation of Bodybuilding and Fitness, or IFBB, bikini pro cards, marking each as a professional bikini competitor. As industry experts, they have trained over 5,000 clients and customers. The twins are a dynamic pair who have written three cookbooks together and been featured in many fitness-based magazines, including Flex, KC Fitness, NPC News Online and Oxygen. They have the expertise, education and personal training experience to lead their TwinFitness clients to success in achieving their goals.
Stirewalt-Hutton is married to her high school sweetheart, Doug, and they have two daughters, Skylar, 8, and Tenley, 5. While Hutton enjoys exercising with her running partner, Ace, the family dog, and the entire family spends lots of time together riding bikes and playing outside with friends. Stirewalt-Winter is living the country life with her husband, Brady, and twin daughters Ali and Rylee, 6. They like to ride bikes, hang out at the lake, ride horses and cook together.