Entrepreneur Award
2019 Recipient:
Scott Sieben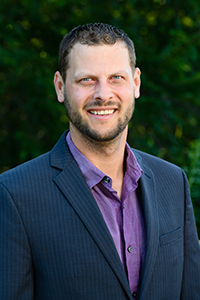 Scott Sieben has more than 15 years' experience in the restaurant business. He was born and raised in Manhattan, Kansas, and received his bachelor's degree in hotel and restaurant management from Kansas State University in 2008.
In 2010, Sieben and his wife, Lindsay, purchased Mr. K's Café and Bar in Manhattan. They saw a need for a local restaurant and bar on the west side of town that offered a unique menu that wasn't bar food. They chose to eliminate the use of a fryer and focus on fresh and different food. They added Mr. K's Mobile Kitchen in 2015 to have the ability to take their food on the road.
In 2018, the Sieben's purchased Kite's Bar and Grill in Aggieville to maintain the bar's K-State tradition.
Sieben and Lindsay reside in Manhattan with their two children.