Entrepreneur Award
2021 Recipient:
Josh Umbehr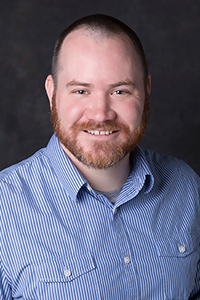 Josh Umbehr was born and raised in Alma, Kansas where he met his high school sweetheart, Lisa, while playing football at Manhattan High School and followed her to Kansas State University.
While at K-State, he majored in human nutritional sciences with a minor in biology.
He did extensive research on the effects of vitamin A on lung cancer. Umbehr then graduated from the University of Kansas School of Medicine and completed his family medicine residency at Wesley Medical Center in Wichita.
After completing training and becoming a board-certified Family Physician, Umbehr opened Atlas MD, a practice that he had been dreaming about for nearly a decade. Atlas MD represents his ideal medical practice where he's able to shrug off the burdens and restrictions of government and insurance regulation so he can focus solely on his patients and their needs.
Umbehr and his wife have three gorgeous children who keep us busy — Katelyn, Paige and Cole. Katelyn, our eldest, has Down Syndrome and they say they are blessed to have her in their lives. The Umbehrs happily made supporting the Down Syndrome Society of Wichita a focus for themselves and their medical clinic.
Umbehr received his bachelor's degree in nutritional sciences in 2003 and received his medical degree from the University of Kansas School of Medicine in 2007.