Therapy for Families
Balancing family time, work, education and leisure can be incredibly difficult for families. By calling the Family Center, interested families can make an appointment with an intake therapist. The family will then be matched with a therapist or co-therapists to provide help for the family.
Working with the family unit can be very beneficial for helping children and adolescents through difficult times. They may be experiencing hardships such as: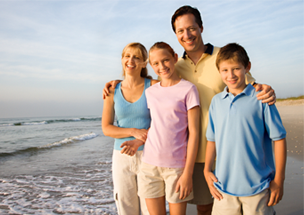 Working as a unit is an effective way to overcome problems within a family.
School and other phobias
Aggression
Relationship problems
Being bullied
Dealing with anger
Depression
Eating disorders
Addiction
Mental illness
Behavioral troubles
Identity and sexuality issues
Other areas
Families can also need help in other areas of family life such as:
Single parenting
Grief
Adjustment
Difficult transitions
Military life style
Other areas
To make an appointment call 785-532-6984.
The Family Center serves people of all races, cultures, religious affiliations, sexual orientations, gender identities and financial backgrounds.