Therapy for Groups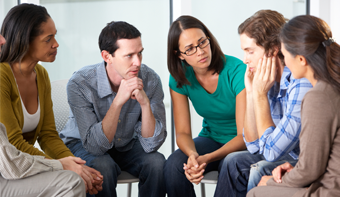 The support of a group can be very powerful.
Sometimes individuals, couples and families benefit from the support of others experiencing similar challenges. Group therapy brings people together who share similar challenges in a supportive atmosphere.
Group therapy is helpful for:
Parenting, including solo parenting and step-parenting
Women's and Men's issues
Couples issues
Adolescent issues
Children's issues
To inquire about available groups, call 785-532-6984.
The Family Center serves people of all races, cultures, religious affiliations, sexual orientations, gender identities and financial backgrounds.