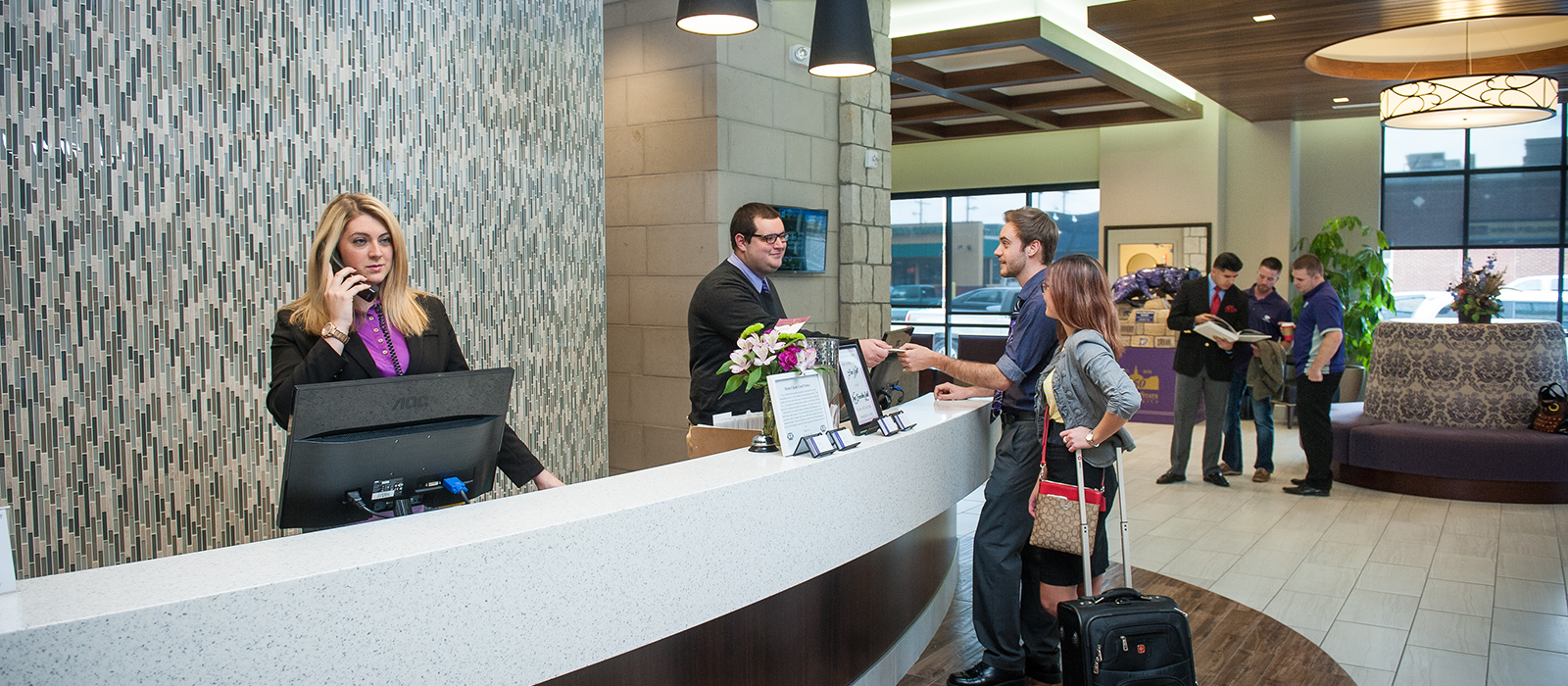 Student Success
I love the K-State Hospitality Management Department! The three required internships ensures that you are prepared for the real world and you will have a lot of experience when you graduate. The professors are always open to help you if you need! This program gives you all the resources you need to succeed, has many opportunities to get involved, and helps you prepare for after graduation as well.
Andrea Fuhrman, Senior, Hospitality Management
Throughout my 5 years at K-State I have found more than just a love for hospitality, most importantly I have found a family. Our department and program allows you to connect on both a personal and professional level with the faculty, where they push you to reach new heights. Thank you all in the hospitality department, I am a better person because of you!
Derek Gimson, Senior, Hospitality Management