18th Annual IDFS Student Symposium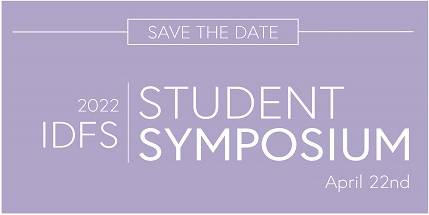 IDFS Symposium Schedule (pdf)
ID Master Classes Schedule (pdf)
ID Master Classes Description (pdf)
Help support unique professional development, networking and learning beyond the classroom opportunities for interior design and fashion studies students by making a contribution online through the IDFS Student Symposium Giving page.
ID Professional Panel
Registration link
10:00 - 11:00
ID Professional Panel
Register
ID Master Classes
Registration link
11:15 - 12:00

Selecting and Specifying Materials
Register
From Classroom to Career
Register
Designing for Different Sectors
Register
1:00 - 1:45

What Else Can You Do
Register
Work Life Balance
Register
How Does Credentialing Impact Your Career?
Register
2:00 - 2:45

How to Find a Job
Register
Mistakes Make it Real
Register
Working Internationally
Register
ID Town Hall
Registration link
3:00 - 4:00
ID Town Hall
Register
For more information and updates please contact the IDFS office.