Master's in Gerontology
The master's in gerontology is an applied program designed to prepare you for work with the fastest growing segment of the U.S. population. In a rapidly aging world, you will likely work with and be surrounded by older adults. This degree helps you specialize and have a competitive, professional advantage.
Taught entirely online offers scheduling flexibility, regardless of location
Does not require the GRE or a thesis
Instructors and students from multiple universities brings networking opportunities and diverse perspectives to class experiences
Working professionals and those with families have the ability to complete coursework while still meeting other obligations. Faculty serve as advisers for online students and are developing ways to be more interactive, giving students a sense of belonging.
The master's in gerontology is made possible by collaborative partnerships through the Great Plains Interactive Distance Education Alliance (GP-IDEA). It was developed as a completely Internet-based gerontology curriculum. The inter-institutional master's program draws on the expertise of graduate faculty and graduate courses from seven partner universities. The program has been offered at Kansas State University since fall 2003.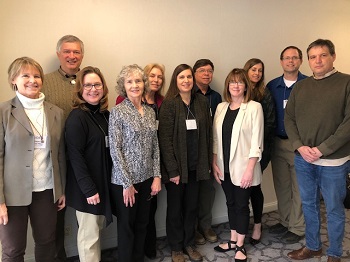 Program content for this degree is based on core competencies identified by AGHE (Academy for Gerontology in Higher Education). The program requires 36 credit hours, 24 of them in specific courses and the remainder in elective courses.
Interactivity between students and the professor is accomplished through email, phone conferencing and Internet classrooms. Courses require the use of technology and media. Prior to enrollment students should review computer and software requirements and view information about K-State Online, the learning management system used in online courses. Students should be able to complete the 36-credit hour program in three years or less while employed full-time.
The list of required and elective courses and their descriptions are listed in the graduate catalog. Although the program does not require a thesis, there is a final exam required. For information on when the required and elective courses are offered, please see the gerontology course matrix.
Is the program affordable?
GRAD PROGRAMS AT A GLANCE

AFFORDABILITY

$Cost Per Credit Hour

Kansas State University
- - - - $590
Grand Canyon University
- - - - $365 to $695
Southern New Hampshire University
- - - - $627
University of Phoenix
- - - - $698
Devry
- - - - $776
Capella University
- - - - $435-805
University of Southern California
- - - - $1975
About the program and partner universities
If you need further information or have questions regarding the program please contact us.