Graduate Certificate in Human Services Administration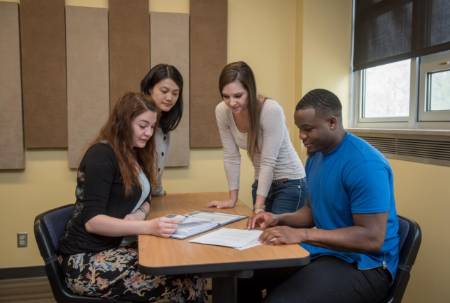 The 12-hour Graduate Certificate in Human Services Administration provides students the skills and competencies needed to develop, implement, evaluate, and administer programs designed to enhance family and relationship health and well-being within non-profit or public settings.
This certificate program is intended to meet the needs of individuals who seek introductory graduate training as well as those who have already earned a graduate degree, but who would benefit from academic study of human services administration in their current profession. For students who wish to continue their graduate education and pursue a Master's degree, the graduate certificate courses align with Master's degree programs at Kansas State University, including the Prevention Science program.
On Campus or Online!
All courses for the graduate certificate in human services administration are available both in person on the Kansas State University campus as well as online.
Interested in becoming an online student? Apply through K-State Online!
Curriculum
Required Courses:
HDFS 801: Grant Development and Management
HDFS 860: Family Policy
HDFS 871: Program Development and Administration

OR HDFS 719: Program Administration and Management (Global Campus)

HDFS 893: Program Evaluation in Human Services

OR HDFS 714: Program Design, Evaluation, and Implementation (Global Campus)