Guatemala International Experience
The Department of Food, Nutrition, Dietetics and Health is excited to offer an extraordinary education abroad program for our students who desire to have a life transforming experience! The focus is on service-learning to help the indigenous Mayan people improve their quality of life.
Working and studying abroad makes you an active and engaged part of a global community. This experience can enhance your job prospects, make you competitive in an international economy, give you a broader outlook, and inspire personal and professional growth. You will have opportunity to acquire and cultivate skills and make a positive difference in the lives of the indigenous Mayans.
Service Learning Opportunities:
Teach nutrition lessons, all ages
Tend community gardens and teach cooking classes
Work in medical clinics
Assist local Mayan physician
Conduct community health assessments
Develop physical activity programs
Disease prevention programs
Tutor in reading, English, computers, & business skills
Research opportunities
Data collection for health initiatives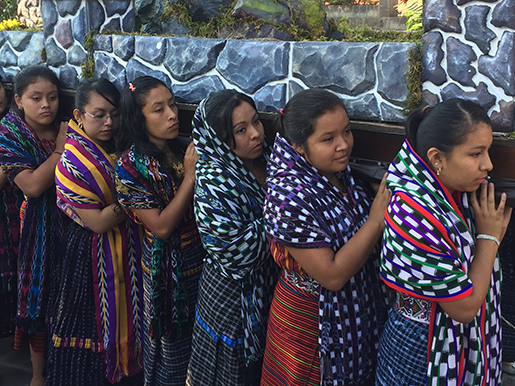 Our program embraces innovation in the international experience. Many study abroad opportunities often represent the traditional model where students choose a pre-established date and length of stay in an identified country and go on a study tour or semester abroad. Our unique program will run year round and we will send a cohort of students approximately every 8 weeks to spend 6-16 weeks participating in service learning & cultural activities in the Lake Atitlan region.