Guatemala Information
These service learning experiences will take place in the Lake Atitlan area of Guatemala. The primary site is Panajachel, Guatemala but service learning will also take place in the surrounding villages. Panajachel has a low crime rate and is fairly safe (though the usual precautions to keep oneself safe are encouraged). Panajachel is frequented by tourists so locals are used to a diverse populations of visitors.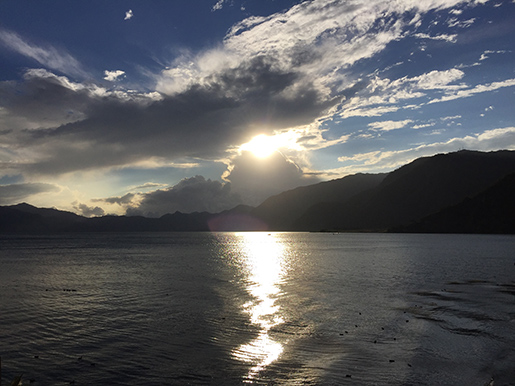 View of Lake Atitlan from Panajachel, Guatemala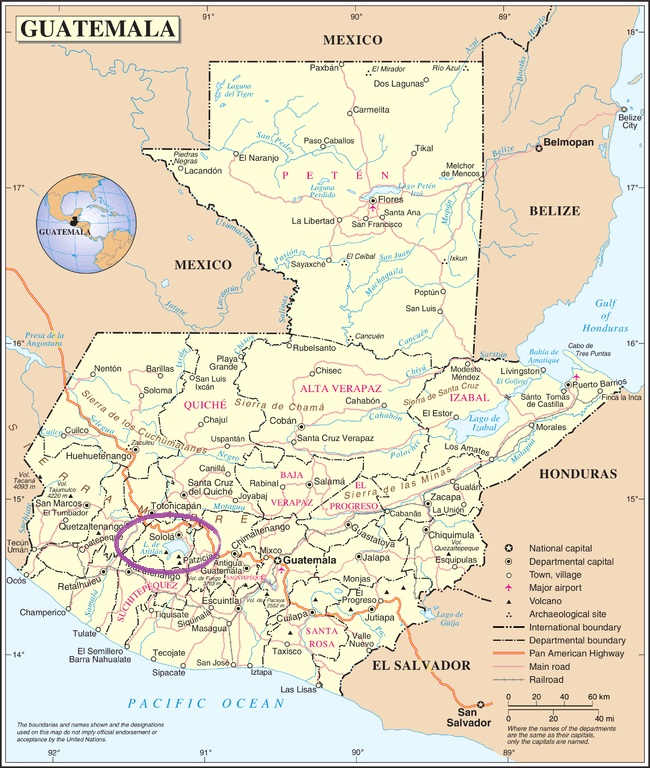 Map of Guatemala with Department
of Solola (location of Panajachel
and surrounding villages) circled
Why Guatemala?
79% of the indigenous population live in poverty
Guatemala has the 4th highest rate in the world of child malnutrition, particularly in the indigenous population
60% of the indigenous population are illiterate
less than half of children who start school will finish
almost half the country lacks access to water and sanitation system
Check out this information from one of our partners: Mayan Families
Learn about this beautiful country and their rich history: History of Guatemala
Guatemalan & Mayan culture
The Guatemalan Civil War had a huge impact on the indigenous Mayans and contributed to the significant struggles the Mayan people face on a daily basis.