Yingying Wu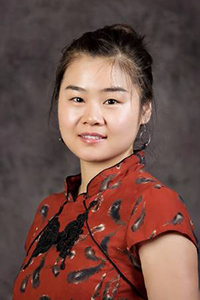 Assistant Professor
Contact Information
320 Justin Hall

yingyingwu9@k-state.edu
Education
Ph.D. in Apparel Design, Cornell University, United States (2016)
M.Phil. in Textile and Fashion Technology, Hong Kong Polytechnic University, Hong Kong SAR, China (2012)
B.Eng. in Fashion Engineering, Zhejiang Sci-Tech University, Zhejiang, China (2009)
Courses Taught
FASH 410 Fashion Production II
FASH 610 Computer-Aided Design of Fashion
FASH 655 Flat Pattern
FASH 670 Pre-Production Technologies
Scholarship
Dr. Wu is an Assistant Professor in Fashion Design in the Department of Interior Design and Fashion Studies, Kansas State University. She received her Ph.D. from Cornell University in 2016 and M.Phil. from Hong Kong Polytechnic University in 2012 respectively.
State-of-the-art apparel technologies and anthropometric data drives Dr. Wu's scholarship. Her scholarship program centers on 1) the research and design of functional and protective apparel items utilizing innovative technologies, 2) research and design related to apparel sizing, fit and comfort, and 3) consumer studies such as apparel shopping behaviors and wardrobe management strategies.
Specifically, her research interests include 1) development of personal protective equipment and functional clothing, 2) anthropometric assessment of body shapes and investigation of the relationship between the physical body and clothing choices, 3) data-driven optimization of apparel sizing systems using advanced optimization techniques, and 4) intelligent apparel patternmaking and 3D virtual apparel design/fitting.