Andrea Albright
Wal-Mart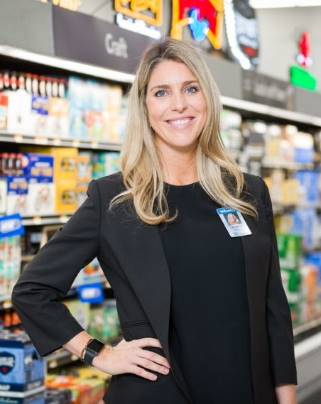 Executive Vice President of Global Sourcing

Andrea Albright joined Wal-Mart in August 2005 as an Assistant Buyer in ladies apparel. Over the last eight years, she has held a variety of positions in buying, brand merchandising, product development, and vice president of intimate apparel. She is currently the Executive Vice President of Global sourcing at Wal-Mart.
Prior to joining Wal-Mart, she completed two international internships with Debenhams, PLC in the U.K. and Test-rite Sourcing group based in Taiwan. She earned her Bachelor's degree in Apparel and Textile Science from Kansas State University and an MBA from the University of Arkansas in 2015.
She serves on the Regional board of Directors for the Girl Scouts-Diamond Chapter of Arkansas, Oklahoma, and Texas. She is also serving on the Apparel and Textiles Professional Advisory Board for Kansas State University.