Joanna Hille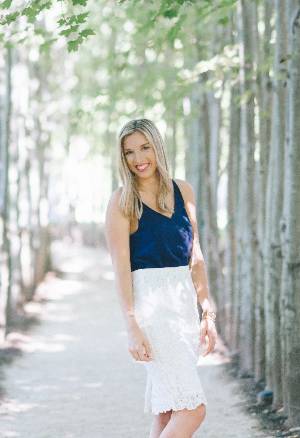 Burlington Stores, Inc.
Merchandise Process Analyst for the Home Division
Joanna graduated from Kansas State University in 2012 with a B.S. in Apparel and Textiles, with a specialization in Apparel Marketing. She has more than 7 years of experience in off-price retail in buying and 5 years of experience in retail and customer service. While attending K-State she completed her first internship working in retail, and she later completed a second internship at a buying office in New York City.
After graduating from K-State, Joanna moved to New York City to work for Citi Trends, Inc. as a Merchandise Assistant; after a year and a half she was promoted to an Assistant Buyer in Accessories. Her career continued in New York City at LeSportsac as an Assistant Buyer for Handbags for a year and a half. Then she moved to New Jersey with her husband and now works for Burlington Stores Inc. where she spent 2 and a half years as an Assistant Buyer in Baby Apparel.
Joanna's experiences have led her to her current position as a Merchandise Process Analyst for the Home Division at Burlington. She supports the Merchant Buying team, provides guidance regarding order process, troubleshoots issues, and facilitates on-boarding training in order process.