Ryan Martin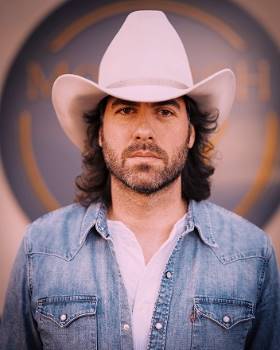 Ranch Brand Productions
President, Jean Maker
Ryan Martin is a sixth-generation professional sewer and pattern maker. At a young age, he was intrigued by apparel construction and was behind a sewing machine as early as seven years old. That passion never died, and in 2004 Martin received his degree in Apparel and Textile Design from Kansas State University, his father's alma mater.
In late 2011, Martin took his passion for vintage denim and launched his own denim label, W.H. Ranch Dungarees. This new concept of bespoke, artisan level denim was well received and W.H. Ranch quickly became recognized as one of the finest pairs of jeans available on the market, with each pair being made from start to finish by Martin in his Colorado studio.
In 2014, Colorado Biz Magazine named W.H. Ranch as one of the Top 25 Manufacturers in the state of Colorado. Martin was further recognized by Governor John Hickenlooper for his innovation and was awarded the top honor of Up and Coming Maker at the publication's Annual Gala.
W.H. Ranch has been honored as one of the best denim labels in the world by numerous print and online publications including The Rake, Blue Blooded: Denim Hunters and Denim Culture, Financial Times London, Denimhunters, Union of Artisans, and Heddels. In May of 2017, Martin was awarded the title of Greatest Jean Maker in the World after a two-year long international competition named the Artisan Challenge, hosted by The Denim World Championship.
In the Spring of 2017, Martin was asked to assume the role of director of design, production and development for KC Jacks Workwear, a Kansas City startup workwear company. KC Jacks was honored as one of the Top 100 New Releases of 2019 by GEARPATROL and was featured in it's November print issue. Martin relocated his operation back to his hometown of Kansas City in April of 2017.