Zoe Schumm
4 All Humanity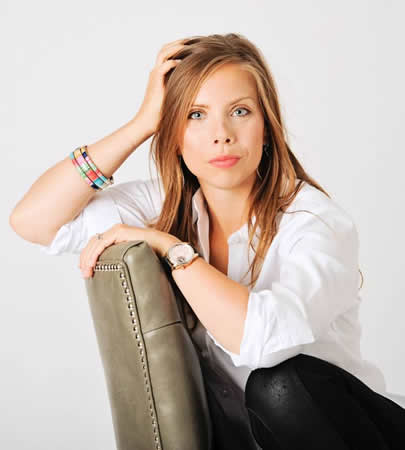 Owner/Designer
Zoe Schumm is the owner and designer of 4 All Humanity, a fair trade women's apparel and accessories company. Zoe graduated from K-State with a dual degree in Apparel Design and Apparel Marketing along with a minor in Business. Her senior year she was awarded "Outstanding Senior." During and after her college career she worked at GTM Sportswear, now Champion Teamwear. She first started as product development assistant and ended her time there as associate technical designer.
In 2012, Zoe started 4 All Humanity. She travels down to Guatemala where she works with over thirty women and men helping them and their families rise above poverty with the production of 4 All Humanity goods. In 2015 She partnered with Kansas State University to offer study tours for apparel & textile students. In 2016 4 All Humanity became a certified fair trade company. In 2019 she was awarded as the Distinguished Service Alumni for the College of Health and Human Sciences.
Zoe's role as owner and designer include, but are not limited to: sourcing fabrics and trims, managing production timelines for products and marketing, conceptualizing and styling photoshoots, creating and fostering business relationships with boutiques and managing and implementing impact assessments for artisan groups.
In the fall of 2019, Zoe started her doctoral studies in Apparel, Merchandising & Design. Her research area is the transparency and sustainability of supply chains in the fashion industry focusing on circular economy and fair trade. She now is also a PhD student and graduate teaching and research assistant at Iowa State University.