Dr. Gina Besenyi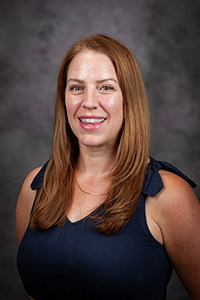 Assistant Professor of Exercise Behavioral Science
Contact Information
211 Gymnasium
785-532-0836
gbesenyi@k-state.edu
Research Interests:
Explore how various population segments experience differential access to environmental resources
Understand how such disparities impact health behaviors (e.g. physical activity) and outcomes (e.g. obesity, chronic disease
Develop and implement tools and interventions to promote equitable participation that promotes health and well-being at the individual and community levels.
Courses Taught:
KIN220 - Biobehavioral Bases of Physical Activity
KIN345 - Exercise Behavioral Science