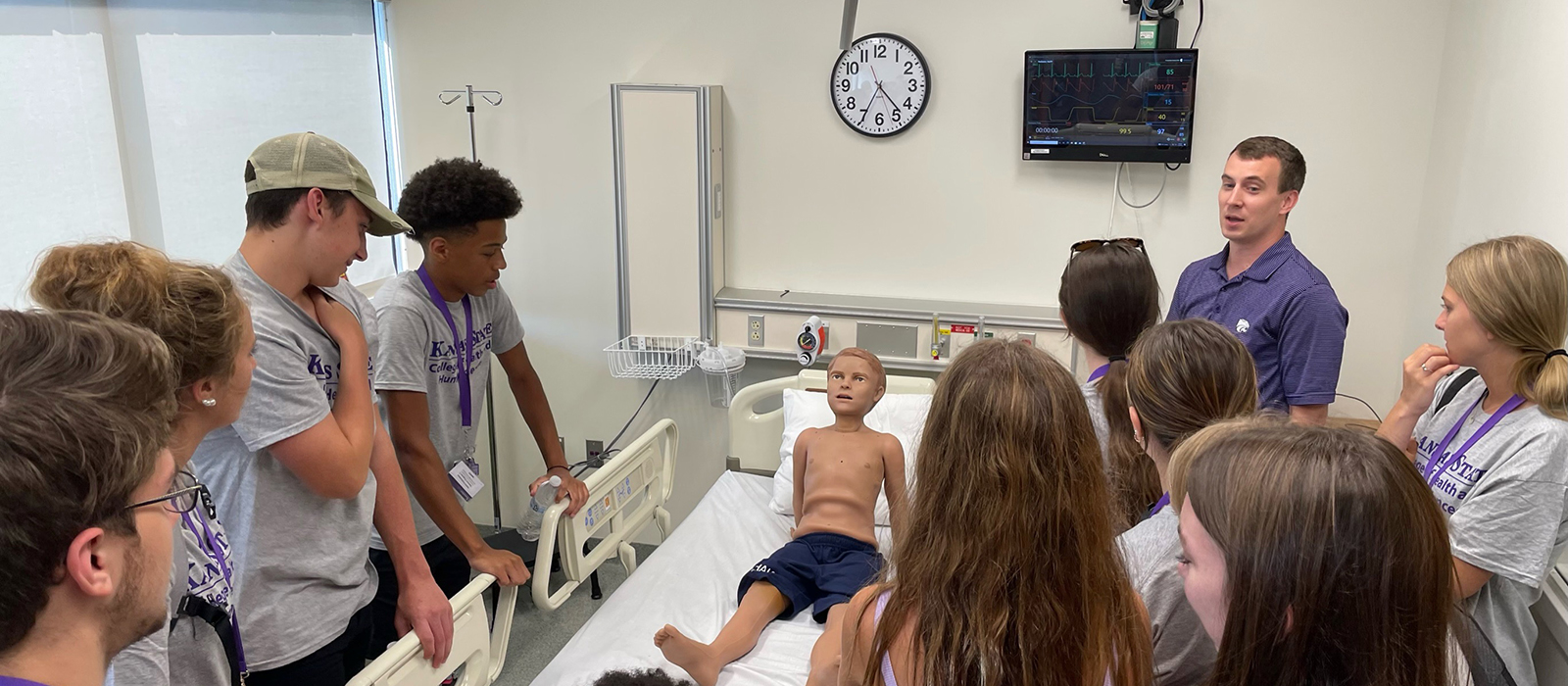 Health Professions Exploration Program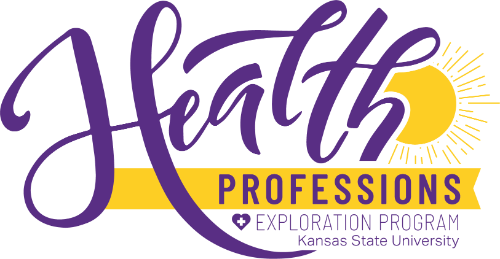 The Health Professions Exploration Program is a week-long program designed for incoming (2023-2024) high school juniors and seniors who are interested in a career helping others through the health care industry. Participants will come to Meet, Explore and Experience a variety of health care professions and academic programs with a small cohort of like-minded high school students.
As part of the program, students will:
Meet
Other high school students interested in a health care career.
K-State alumni currently enrolled in professional school or working in the area as heath care professionals.
K-State faculty with expertise in areas of human health.
Current K-State students pursuing a career as a health care professional.
K-State health professions advisors.
Explore
A variety of professions that focus on human health including areas such as health care providers, food safety experts, public health professionals, illness and disease researchers and more.
Academic programs that focus on human health and prepare students to become successful health care professionals.
How professions focused on health care work together to provide a holistic approach to their patients and clients.
Professional school applications and how to become a competitive applicant.
Experience
Living on campus in the residence halls.
Hands-on activities that explore the different areas of health care.
All that K-State has to offer!
Program registration is open to 20 students and spots will be filled on a first-come, first-serve basis. Full payment is due at the time of registration to reserve your spot.
For more information:
Registration for the Health Professions Exploration Program in 2023 is now open!
Register for July 9 https://apply2.ksu.edu/register/?id=b5cc19e5-c149-40b5-ba45-43afaf934d95 Y

Register for July 9

Register for July 23 https://apply2.ksu.edu/register/?id=84f0a618-ec24-4bd5-bbac-5e1d079b8fee Y

Register for July 23
If you are unable to register for the 2023 sessions and would like to be notified about information for 2024, please join our interest list.
*Submitting information on the interest list does not guarantee registration spots. Those on the list will be contacted about the Health Professions Exploration Program as it becomes available.