Jennifer Francois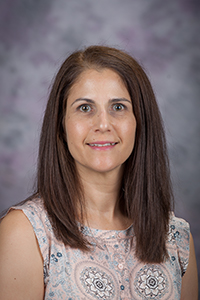 Assistant Professor
Contact Information
305 Justin Hall

jfrancois@k-state.edu
Education
Ph.D. in Communication Sciences and Disorders, Wichita State University
M.S. in Human Environmental Science, Early Childhood, University of Arkansas
B.S. in Human Environmental Science, Early Childhood, University of Arkansas
Areas of Specialization
Early Language Development
Interprofessional Practice
Personnel Preparation in Early Intervention and Early Childhood Special Education
Working with Families
Courses Taught
ECED 466 Language Development
ECED 556 Early Childhood Practicum 4
ECED 566 Emergent Literacy
ECED 597 Home, School and Community Partnerships
ECED 797 Home Visiting Programs for Young Children and Families
LSHD 815 Infant Behavior and Development
Professional Biography
Jennifer Francois is an Assistant Professor in the Early Childhood Education program at Kansas State University. Her research focuses on personnel preparation in early intervention and early childhood special education and language acquisition. Dr. Francois has had diverse experiences in early childhood settings, including serving as a program coordinator for an early care and education and preschool intervention program at Rainbows United, Inc. in Wichita, KS. Most recently, Dr. Francois was selected to represent the State of Kansas as the Division for Early Childhood's (DEC) Recommended Practices Ambassador. In this role, she will promote the DEC Recommended Practices and provide technical assistance throughout the state. Dr. Francois also serves on the board of the Kansas Division for Early Childhood and the Riley County Interagency Coordinating Council.
Dr. Francois received her doctoral training in Communication Sciences and Disorders at Wichita State University. She received her bachelor's and master's training in Human Environmental Sciences, with an emphasis in Early Childhood Education at the University of Arkansas.
In her spare time, Dr. Francois enjoys spending time with her family, her 2 dogs, and riding her bicycle.