Riley·Geary Counties Domestic Mediation Services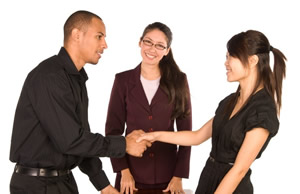 Riley ▪ Geary Counties Domestic Mediation Services has its home in Mary and Carl Ice Hall. We provide a sliding fee scale program for co-parents who disagree about parenting their children and wish to discuss their problems with the procedural assistance of a third party who will not take sides. The co-parents, not the mediator, will make the decisions on what is best for their children. The mediator assists the parents by helping define the issues, clarify difficult communications, and develop possible alternatives or solutions.
Our Mission
To provide children the opportunity to develop and maintain positive relations with each of their parents post-divorce, through the development of a mutually acceptable parenting plan.
Mediation…
Can be quicker and cost less than going to court where a judge determines the outcome.
Promotes creative solutions specific to your children's needs.
Considers challenges parents face and works to find solutions with which everyone can live
Services
Families participating in domestic mediation will have the opportunity to meet with a state-approved mediator, both individually and together.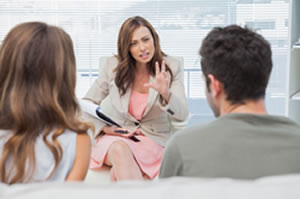 During the initial meeting with each parent (intake session) the mediator will glean a history of the family dynamics, learn about the child(ren), and identify issues needing to be addressed in the joint session.
Individual sessions are typically one hour each.
Parents will review/accept the topics identified by the mediator as the basis for discussion during the joint session. During the joint session, the mediator will facilitate a discussion between the parents and assist with the development of a parenting plan.
Once consensus is reached, the mediator will translate the results of the mediation to the appropriate court documents, thereby providing the parents with the paperwork needed for appropriate court action.
Joint sessions are typically two hours.
Additional sessions may be scheduled as needed.
In addition to the development of the parenting plan, mediators will provide referrals to parenting classes and/or other resources deemed appropriate to support the family.
For more information, location, or to schedule an appointment, contact us.