Students of the Month
February 2015
Kerri Briggs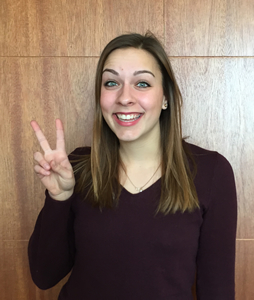 Sophomore
Communication Sciences and Disorders
Kerri, a sophomore majoring in communication sciences and disorders, is someone you can always count on. Kerri balances the University Honors Program, being president of the Sign Language Club, and being a member of Human Ecology Council with great ease. Additionally, Kerri holds three jobs both on- and off-campus. With everything on her plate, Kerri still manages to have a brilliant sense of humor and is ready to crack a joke at any given moment. Her positivity and good attitude are contagious to all. Kerri's commitment to those around her, involvement in the college and joyful spirit make her a notable student in the College of Human Ecology. Congratulations, Kerri!
Braden Erickson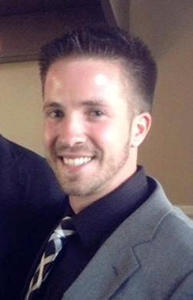 Junior
Hospitality Management
Braden Erickson is a junior in hospitality management. Braden's extensive involvement with the College of Human Ecology is something to be noticed. His go-getter attitude and vast professional network makes Braden an inspiration to all that know him. Braden is an opportunist; he strives to learn something new for the betterment of himself and those around him on a daily basis. Braden's commitment to his studies, motivation for the future and heart for others will take him far. Congratulations, Braden!