EIM-OC Activities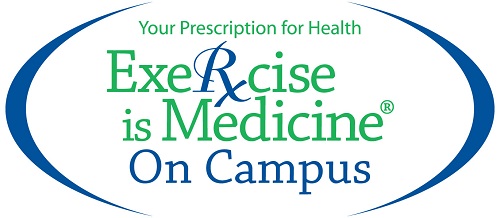 The Department of Kinesiology and the Kinesiology Student Association (KSA) brought the global health initiative, Exercise Is Medicine - On Campus (EIMOC), to K-State in October. Exercise is Medicine - On Campus is a program calling upon universities and colleges to engage in the promotion of physical activity as a vital sign of health.
EIMOC Month, October 2022
WEDNESDAY, OCTOBER 12
12:00 pm – LUNCH and LEARN (Zoom)
"Stuck at a desk all day? No problem…how to improve your flexibility and mobility from home"
Jeremy Keen, MS, CSCS
TUESDAY, OCTOBER 18
11:00 am – 1:00 pm – MEET UP and MOVE (Bosco Plaza)
THURSDAY, OCTOBER 20
12:00 pm – LUNCH and LEARN (Zoom)
Kinesiology Advisory Board Panel Discussion
WEDNESDAY, OCTOBER 26
2:00 pm – Kinesiology Distinguished Lecture Series
(Forum Hall, K-State Student Union)
Dr. Sara Wilcox, "Promoting physical activity in faith-based settings – the evolution from effectiveness trials to dissemination and implementation research"